photography equipment : bags and cases, video camcorder, camera lenses, lenses
OFFICIAL PRESS RELEASE: NIKON COOLPIX AW110 + COOLPIX S31
MELVILLE, N.Y. (January 28, 2013) – Today, Nikon Inc. introduced both the COOLPIX AW110 and COOLPIX S31, two innovative yet durable compact cameras for those who want to preserve every fun and action-packed moment as well as share them with friends and family. Waterproof, shockproof and freezeproof1, the rugged AW110 is built to handle the elements, whether hiking up a mountain, hitting the slopes or riding the surf. Nikon's newest tough camera also offers built-in Wi-Fi® connectivity2 for sharing, Full HD 1080p video capabilities and a slew of advanced features that adventurers covet, including GPS and underwater shooting modes. The COOLPIX S313 provides the reliability that allows every member of the family to preserve their own special memories. Complete with fun shooting modes and a simple yet intuitive user interface, the resilient S31 is a family camera that can be confidently carried to the pool or around the jungle gym.
Read more...
OFFICIAL PRESS RELEASE: SIGMA 30MM F/1.4 DC HSM | 30MM F/2.8 DN | 19MM F/2.8 DN | 60MM f/2.8 DN LENSES
YOKOHAMA, Japan — Jan. 29, 2013 — Sigma Corporation of America a leading researcher, developer, manufacturer and service provider of some of the world's most impressive lines of lenses, cameras and flashes, today announced the release of four new lenses for the ART product line, including three lenses for mirrorless interchangeable lens cameras and one lens for DSLR cameras with APS-C size sensors. This announcement comes at the start of the CP+ Camera and Photo Imaging Show 2013 this week in Yokohama, Japan.
The new and updated Sigma lenses include the 30mm F1.4 DC HSM, which will be available in Sigma, Canon and Nikon mounts, and the 30mm F2.8 DN, 19mm F2.8 DN and 60mm F2.8 DN lenses, which are available for both Micro Four Thirds and Sony E-Mount camera systems. Pricing and availability on all of these lenses has yet to be announced.
Read more...
OFFICIAL PRESS RELEASE: PANASONIC LUMIX G VARIO 14-42MM F/3.5-5.6 II ASPH. MEGA OIS
Panasonic is pleased to announce a new compact standard zoom lens LUMIX G VARIO 14-42mm / F3.5-5.6 II ASPH. / MEGA O.I.S. for LUMIX G based on the Micro Four Thirds System standard. LUMIX G VARIO 14-42mm / F3.5-5.6 II ASPH. / MEGA O.I.S. offers a versatile zoom range of 14-42 mm (35 mm camera equivalent: 28-84 mm) suitable for a wide range of situations from landscape to portrait. Comprising of 9 elements in 8 groups, the lens system adopts 2 aspherical lenses to achieve further reduction of both size and weight yet maintaining its high optical performance at entire zoom range. The inner focus system driven by a stepping motor assures astonishing comfort to take maximum advantage of high speed contrast AF system and in video recording.
Read more...
OFFICIAL PRESS RELEASE: SONY 20MM F/2.8 & 18-200MM OSS E-MOUNT LENSES
SAN DIEGO, Jan. 22, 2013 – Sony is expanding its popular E-mount camera system with the addition of two new lenses compatible with all ? E-Mount cameras and semi-professional camcorders.
New 20mm F2.8 'pancake' wide angle lens (model SEL20F28)
When mounted on any Sony ? E-Mount camera, the sharp new SEL20F28 "pancake" lens creates an exceptionally versatile, portable package ideal for a broad range of everyday shooting opportunities ranging from interiors to landscapes, street photography, casual snapshots and more.
The new lens features an ultra-slim design approximately 20mm from lens front to back, and with its wide angle of view (30mm on 35mm equivalent) and bright F2.8 aperture, it produces excellent contrast, resolution and clarity across the frame for both still image and full HD video shooting. 
New 18-200mm F3.5-6.3 OSS Powered Telephoto Zoom Lens (model SELP18200)
Originally offered only as a kit lens for the new NEX-VG30 camcorder introduced this past fall, the new SELP18200 powered telephoto zoom lens will now be available for purchase as a stand-alone lens. 
Read more...
OFFICIAL PRESS RELEASE: PENTAX MX-1
PENTAX Debuts Retro Design Camera Featuring Fast F1.8-2.5 Lens, 4X Zoom and Classically Crafted Brass Body
The MX-1 strikes the perfect balance between performance and classic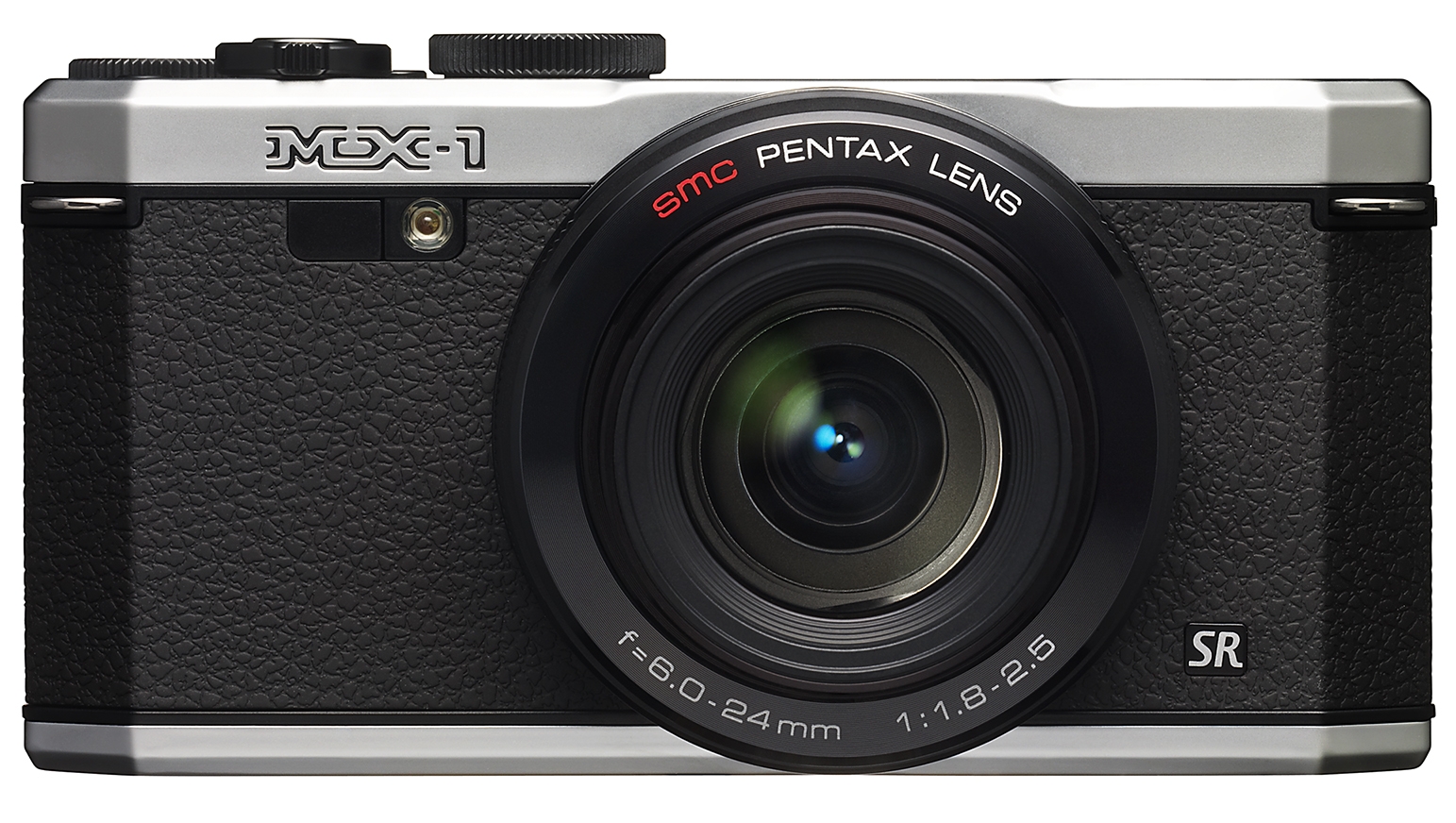 Denver, CO (January 7, 2013) — PENTAX RICOH IMAGING AMERICAS CORPORATION (PENTAX) has introduced the MX-1, an advanced digital compact camera whose craft design and vintage lines appeal to a wide variety of photo enthusiasts. It's fast F1.8-2.5 lens produces sharp and crisp imagery in a variety of settings and the camera's 1/1.7 inch, 12.0 effective megapixel backlit CMOS sensor renders impressive low-light performance.

Encased in brass covers with an ergonomically-pleasing, texturized grip, the MX-1's body is a tactile experience. The brass panels are cool to the touch and its high-end composition feels substantial in the hand, enabling simple and intuitive handling.  Thanks to its beautiful styling and premium materials, the MX-1 develops a stunning patina impressing a history on the camera with each use.

Read more...
<< Start < Prev 1 2 3

4

5 6 7 8 9 10 Next > End >>


Page 4 of 22